How to define nav?
In the last tutorial, we defined extract rules and source list. Now think about the resulting form, that we have columns and rows. But it could not extract the whole site data. A list page always contains pagination, now just help AnyPicker to find the "NEXT PAGE" button or link. Move your mouse to the target browser window, and click that button.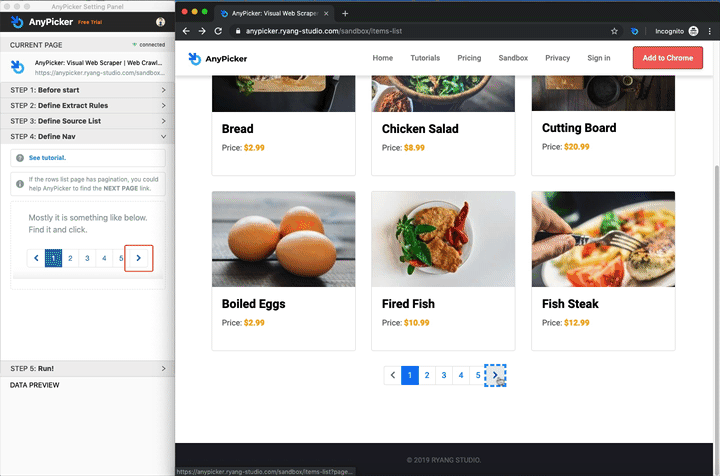 When you find the link, you could also click the "TEST IT" to see the page paginate successfully.
All rules are set! The last step is RUN!